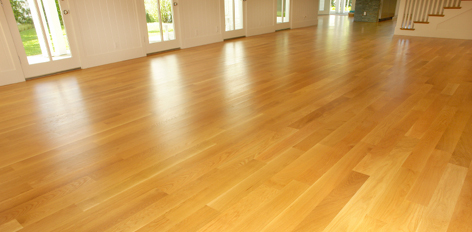 Mr. Sandman Hardwood Floor Refinishing
Serving Southern New Hamphire & Northern Massachusetts
If you are refinishing wood floors or plan to restore old wood floors in your home rely on the expertise of Mr. Sandman, one of the most trusted and respected hardwood floor sanding experts in the area. We have been serving the community for year 21 years and are still going strong because we leave our customers with a value that you can clearly see. Find out why we are the top choice for southern New Hampshire and North Shore Massachusetts.
We know what it takes to get your hard wood floor sanded and shining like new. We do the job right the first time. Whether you are sanding new hardwood floors or refinishing old floors then come to the experts.
Let us look come give you a free quote today. We will work with you to schedule a time to give you a free quotation and answer any questions you may have about the job.
Sanding and refinishing hard wood floors is a step by step process:
First, we will sand your floors down to bare wood, removing all of the existing finish, waxes, stains, and scratches that we are able to remove. We then vacuum the floor to make sure that your new floor is clean for the next process.
Next, we apply three coats of urethane. While we primarily use environmentally conscious latex-based urethane, we can accommodate you if you prefer oil based urethane. Using latex will get the job done faster, usually within a 3 consecutive day period versus a time frame of a week that it takes when using an oil-based urethane. These are estimates that can vary depending upon drying time. Either product is an excellent choice.
You can choose to have a "satin" or a "gloss" finish. Most people choose a "satin" finish which is much like that on your furniture or kitchen cabinet. A "satin" finish has mild sheen to where as a "gloss" finish will have the look of a polished shine. We are no longer staining floors due to possible bonding issues between the urethane and stain. The EPA has been removing harmful chemicals from paints, stains, and urethanes, having an effect on that bond.
Mr. Sandman looks forward to serving you with over 25 years of exclusive sanding and refinishing experience. Get in touch with us today to talk with us about your floor refinishing project.